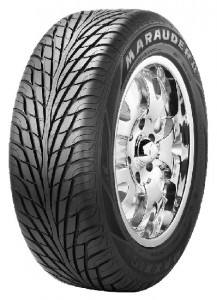 Premium directional high performance tyres for sports utility vehicles.
Optimum highway handling and control – directional tread block design gives confident all weather traction and braking.
Stable, refined ride – nylon cap ply and premium quality casing construction designed specifically for sports utility vehicles.
Added wheel protection – the MA-S2 features an enhanced rim protector to protect wheels from curb damage.
Treadwear rating 360.
| MA-S2 | Load/Speed | Overall Diameter (mm) | Section Width (mm) | Rim Width (mm) | Max Load (kg) |
| --- | --- | --- | --- | --- | --- |
| 235/60R18 | 107V | 739 | 239 | 7.0 | 975 |
| 265/60R18 | 110H | 775 | 272 | 8.0 | 1060 |
| 235/55R18 | 100V | 719 | 241 | 7.5 | 800 |
| 255/55R18 | 109V | 739 | 262 | 8.0 | 1030 |
| 255/50R19 | 107V | 739 | 262 | 8.0 | 975 |
| 285/45R19 | 111V | 734 | 287 | 9.5 | 1090 |
| 265/50R20 | 112V | 772 | 277 | 8.5 | 1120 |
| 275/45R20 | 111V | 754 | 269 | 9.0 | 1090 |
| 295/45R20 | 114V | 772 | 297 | 10.0 | 1180 |
| 275/40R20 | 106W | 729 | 274 | 9.5 | 950 |