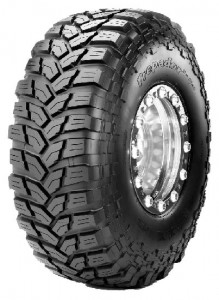 Extreme mudgrip design for superb performance in extreme mud conditions.
Extra heavy duty construction – for severe farm service and recreational use.
Exceptional mud traction – directional tread pattern ensures outstanding traction and excellent clearing performance.
Excellent 'bite' on hard ground – square edged shoulder block design for grip on hard packed earth and clay.
Outstanding puncture resistance – extra nylon cap ply ensures stability and protects from punctures.
Assured road handling – siped centre blocks ensure good road handling and braking in all weather conditions.
| M8060 | Ply Rating | X-Ply | Load/Speed Rating | OD (mm) | Section Width (mm) | Rim Width (mm) | Max Load (kg) |
| --- | --- | --- | --- | --- | --- | --- | --- |
| 235/75R15 | 6PR | | 104Q | 737 | 239 | 6.5 | 900 |
| 205/70R15 | 6PR | | 104R | 671 | 211 | 6.0 | 900 |
| 30×9.50R15 | 6PR | | 104Q | 759 | 249 | 7.5 | 900 |
| 31×10.50R15 | 6PR | | 109Q | 777 | 274 | 8.5 | 1030 |
| 35×12.50R15 | 6PR | | 113Q | 879 | 333 | 10.0 | 1150 |
| 205R16 | 8PR | | 110Q | 734 | 206 | 6.0 | 1060 |
| 37×12.50-17 | 10PR | X-Ply | 124L | 940 | 335 | 10.0 | 1600 |
| 40×13.50-17* | 8PR | X-Ply | 123L | 1019 | 363 | 11.0 | 1550 |
| *Indent only | | | | | | | |